'Diversity is dire in education' – the grassroots campaign bringing change to the face of school leadership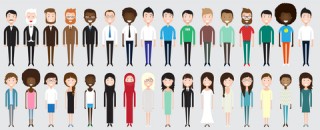 "I spend every working day with children, parents, teacher and leaders from a range of different backgrounds, and until they are able to pass through professional and educational life without needing to contemplate being disadvantaged by their skin colour, their culture or their religion, there is a pressing need for #BAMEed."


Jonny Walker, Assistant Director, Elmhurst Primary School, East London (from his blog about BAMEed)


More than 90% of headteachers are white British, according to the
latest school workforce statistics
from 2015. The picture is no less stark among teachers, where 87% are recorded as white British.
​
​
The diversity statistics are dire, although they are (slowly) improving. The percentage of white British teachers fell by 0.5 percentage points between 2014 and 2015. The decrease for headteachers across the same period was just 0.3 percentage points. With the student body becoming ever-more diverse, the profession needs radical change if it is to reflect and serve its communities adequately.
​
That change is afoot. You may have heard of #WomenEd, a network of female education professionals who campaign about diversity and empower and inspire women to enter the profession and climb the ladder to leadership. They've done something that education has been crying out for – brought about incredible change and improvement from the grassroots up.
There's a new kid on the block hoping to follow in their success. #BAMEed has been created with the goal of becoming what #WomenEd is to female teachers for black, asian and ethnic minority (BAME) educators. Here's a guide to their work and how you can get involved:
What is BAMEed?
BAMEed is a grassroots network that wants to ensure that the BAME community is properly represented in the education workforce. Run entirely by volunteers, BAMEed wants to connect, enable and showcase the talent of diverse educators to inspire future generations to join the profession, and open up opportunities for those who are already in it.
What are they doing?
Their first task is to create a database of BAME educators to match professional coaches with coachees. They also plan to work with academics, professional development experts and others to understand the causes for the lack of diversity in the sector, especially among leaders.
The BAMEed steering group is looking for opportunities to collaborate and developing the strategic vision and function of the organisation, while the core group is developing resources and organising regional support.
There's also the Diversity Leaders Programme. Run alongside #WomenEd, this is a new leadership programme funded by the Department for Education that identifies and nurtures leadership talent among BAME educators.
Who can take part?
Absolutely anyone. The network welcomes everyone, including colleagues from outside the BAME community. All you need is a commitment to ensuring that all members of society can access and progress in education careers.
How can I get involved?
The first thing to do is to follow @BAMEedNetwork on Twitter so you can keep up with the latest discussions and developments. You can also visit the website or email This email address is being protected from spambots. You need JavaScript enabled to view it..
You can also join the database of BAME educators if you would like to be kept informed about training, inset and events etc.
---
Comments
No comments made yet. Be the first to submit a comment
By accepting you will be accessing a service provided by a third-party external to https://edcentral.uk/