A lesson in how schools are getting down with sex and relationships education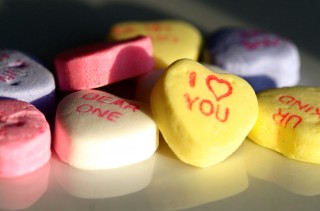 When it was announced earlier this month that sex and relationships education (SRE) was to be made compulsory in England's schools, it was met with relief from many teachers, parents and other groups who have long campaigned for the move.
Young people have also been crying out for a more coherent approach to SRE; a recent survey from Barnados found that 74% of those aged 11-15 felt that sex education would make them safer. Many have faced an inconsistent sex education – usually delivered in brief sessions or "drop-down days", if at all.
Lisa Hallgarten, a coordinator at the Sex Education Forum, says this approach is not ideal. She says: "In tutor time, you've only got half an hour at most and half of that is taken up with the register and telling children to take their bags off the table.
"We think that lessons should be regularly timetabled and follow a curriculum. They should be taught by specialist, trained teachers – although all teachers should be trained in elements of it, because the subject is probably going to be taught by non-specialists for at least a few years."
This presents a serious challenge for schools, however. Curriculum time is already at a premium and often weighted towards "core" subjects. What's more, as budgets grow tighter and tighter, finding the resources to introduce a new subject and train staff will be incredibly difficult for many leaders.
"We know the constraints, so we're not going to dictate the amount of time you spend on it," Hallgarten continues. "But however little time you've got, there are ways to use it usefully."

Set the right tone


​Sophie* works with young carers and has undertaken training to explore elements of SRE with them. Her sessions look at a variety of subjects – including gender stereotypes, body parts, sex and communication. She says the trick to truly effective SRE is to create the right atmosphere.
"Some of the sessions are quite personal and so it's important that they feel safe in sharing," she says. "At first they can be a bit unsure as it's often quite different to what they've done before, but they soon settle in."
Hallgarten says this uncertainty can be countered by starting SRE early and seeing it as a series of building blocks, with schools starting to explain simple ideas and working up to more complex considerations as pupils get older. "You can't talk about sexual intercourse in secondary school if children haven't learnt to accurately name their body parts in primary school," she explains.
The way to approach pornography is a good example of where this strategy could help schools. She says: "Everybody is concerned about it, but just saying to children 'This represents unhealthy relationships, unrealistic body images and gender stereotyping' doesn't mean anything if they don't know what those terms mean.
"You need to have talked previously about what a healthy relationship looks like, what consent is and why it is important, how bodies are different and how healthy bodies can look different."
It's also important for teachers approaching the topic to understand that there is a huge variation in the amount young people already know about their bodies and relationships, Sophie says. "I've found that some students know quite a lot about some areas but much less about others.
"Ideally, I want participants to leave feeling more empowered and with increased self-esteem, but it's equally importantly that they leave feeling that it's OK to ask questions about these topics and have some idea of where they can go to ask questions or find information."
The Sex Education Forum says these questions from young people should form the basis of any SRE programme. It has put together a helpful resource based on the typical questions asked by young people at different ages, which teachers can use to guide their lessons.
It's also important to remember LGBT issues are an essential part of SRE, Sophie says. She has spoken to several young people who are concerned that the content they are presented with at school is heteronormative and leaves them out.

Ask for help


​The timetable for the introduction of statutory SRE is not quick – the government will be consulting throughout 2017 and publishing guidance in 2018, before the subject is rolled out in schools in 2019-20. But now that it is on the way, schools are sitting up and taking notice – which can only be a good thing, Hallgarden says.
For those teaching the topic for the first time, she advises speaking to the local education authority to see if there are training opportunities and support available. She also recommends visiting the Sex Education Forum site to explore their selection of resources as well as frequently asked questions about the changes ahead.
And she notes that many schools are already going above and beyond their statutory duty – and are therefore seeing benefits in other areas (it's a huge plus in terms of safeguarding, for example). "There are a lot of schools doing a lot more than they have to, because they see that giving a really comprehensive PSHE programme – with SRE as a key part of it – means that they are also meeting all kinds of other obligations."
Comments
No comments made yet. Be the first to submit a comment
By accepting you will be accessing a service provided by a third-party external to https://edcentral.uk/