Bringing the discoveries of neuroscience to the classroom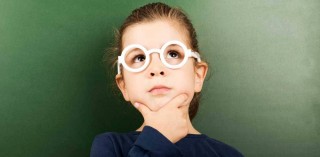 Progress in neuroscience is rapidly influencing the way we think about teaching and learning. Cognitive scientists and behavioural psychologists now claim to have a better understanding – based on new empirical evidence – of how our minds and memories work, how and why we make decisions and how we learn.
Cognitive science is an interdisciplinary field of researchers from psychology, neuroscience, linguistics, philosophy, computer science, and anthropology who seek to understand the mind. Their collective findings have potentially exciting implications for education and learning – both theoretical and practical.
But delving into this field comes with a health warning. Speculation, pseudo-science and myths about brain science and its impact on teaching and learning abound.
Teachers don't need to study neuroscience. But an awareness of the genuinely outstanding research that has been carried out around how students learn will be a beneficial addition to every teaching professional's arsenal of techniques.
The best advice is to listen to those scientists whose research and advice is widely respected by their peers.
A great starting point for classroom based teachers is the no nonsense guide The Science of Learning written by Dr Dan Willingham and Paul Bruno and published by Deans for Impact in September 2015. It helpfully links basic cognitive principles to their practical implications for classroom teaching.
Rated 8.44/10 by the EdResearch community
"Papers like this are what the teaching profession has been crying out for. Rooted in research and dripping with academic rigour yet eminently readable and directly applicable to daily practice. Well worth a (quick and useful) read."

Comments
No comments made yet. Be the first to submit a comment
By accepting you will be accessing a service provided by a third-party external to https://edcentral.uk/