What we learned about education from the Labour and Conservative Party conferences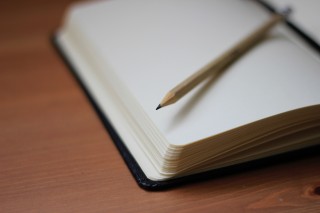 Conference season has come to an end for another year, with politicians stepping down from their podiums and getting back to the business of running the country. There were bold statements from both Labour and the Conservatives – including rent control and an energy price cap, respectively – but what did we learn about the parties' plans for the future of education? Here are the top five take-aways from each:
Labour

The speech from shadow education secretary Angela Rayner centred on Labour's proposal for a National Education Service, which would operate as "a cradle-to-grave system supporting everyone throughout their lives". But what would it look like?
New and improved school buildings
Rayner pledged that Labour would provide the "full £13bn" needed to bring the existing school estate up to scratch, by removing dangerous features like asbestos and flammable cladding, and installing sprinklers. She also announced £8bn for new school buildings "where they are needed".
Reversing Sure Start cuts
Making reference to her own time as a teenage mother, Rayner praised Sure Start for "transforming" her son's life, and pledged to "reverse the cuts in full", giving £500m per year to the programme.
Better pay for teachers
Under a Labour government, teachers would be paid "properly", Rayner said, thanks to the removal of the public sector pay cap. She also promised a return to national standards for teaching assistants and support staff to prevent them working for the minimum wage.
A boost for further education
The vast numbers of young people who don't go to university should also receive a "world-class education", according to Rayner. She pledged to invest £1bn into a further education service to make sure that technical qualifications are a "true gold standard".
An end to period poverty
In the wake of a report earlier this year, which found that young women were missing school because they couldn't afford sanitary products, Rayner promised £10m from the departmental budget to "end the scandal of period poverty in our schools".

Conservatives

Education secretary Justine Greening received some criticism for the lack of detail in her speech, which swiped at the previous Labour government's policies while praising the "bold, ambitions reforms" brought in by her party. But what is it actually planning?
Literacy and numeracy in early years
Greening announced that the next round of the £140m strategic school improvement fund would include a new focus on "improving literacy and numeracy during a child's reception year".
More hubs
An additional £6m will be invested in math hubs across the country to continue "spreading excellence", Greening said. There will also be a £12m programme to create English hubs in the northern powerhouse to "further improve early language and literacy".
Teacher recruitment and retention
More than £30m will be used to offer "tailored support" to get "more great teachers into schools that struggle the most with recruitment and retention", Greening pledged, although she didn't offer any explanation of what this would look like.
Student loans for teachers
A pilot programme of student loan reimbursement will be launched for teachers to help "attract and retain" staff, focusing on subjects and geographical areas that "need them the most". The scheme would, for example, give a classroom teacher in their fifth year around £500 per month to help with their student loan repayments, while those with extra responsibilities will receive more.
Improvements to alternative provision
Greening highlighted the attainment gap between those in mainstream schools and alternative provision (where less than 4% achieve A* to C in English and maths, compared with more than 64% for their mainstream peers). She promised to "bring proposals to ensure alternative provision is the best it can be" and existing best practice "becomes the norm", although, again, no actual details were offered.
Comments
No comments made yet. Be the first to submit a comment
By accepting you will be accessing a service provided by a third-party external to https://edcentral.uk/