4 minutes reading time
(740 words)
A beginner's guide to Doctor Michael Fullan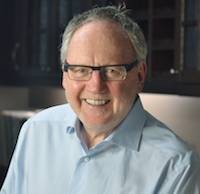 Nationality: Canadian
Born: 1940
Fullan is a worldwide authority on education reform. He is the Global Leadership Director of New Pedagogies for Deep Learning (NPDL), a global partnership of over 1,000 schools. In this role he advises policymakers around the world on the importance of leadership in education. A former Dean of the Ontario Institute for Studies in Education of the University of Toronto, Fullan received the Order of Canada in December 2012 and holds honorary doctorates from several universities in North America. He earned his PhD in 1969 from the University of Toronto.
NPDL builds on Fullan's writing, seeking to put his ideas into practice. The partnership network works alongside educators and governments to change the role of teachers to 'activators of learning', who design learning experiences that build on pupils' strengths and needs, create new knowledge using real-life problem solving, and help all pupils identify their talents.
In order to help teachers and leaders cultivate and circulate professional capital in their schools, NPDL created a professional capital index that aims to assist teachers and school leaders in self-assessing the status of professional capital in their schools, and deepen understanding of how, and to what extent, schools and educational systems develop and circulate professional capital.
Their school leader survey and teacher survey are available for free on their website.
Fullan's writing has covered many elements of education. His 1998 book, What's Worth Fighting for in Education? explored how teacher quality and morale were fundamental to pupil learning and wellbeing, and included strategies for empowering teachers. Before that, he explored the complex job faced by school leaders in What's Worth Fighting For in the Principalship? (1997). In The Moral Imperative of School Leadership (2003) he examined the moral purpose of educational leadership and the role leaders play in transforming schools. His more recent books, included 2010's Motion Leadership continued the theme of school leadership, outlining how leadership could lead school change through personal connects, trust and transparency.
"We have vastly underestimated what students can do and what they value. We now say that one of the core learning goals for students is to help humanity. Children naturally take to this not because they are altruistic, but because they see this as a basic human motivator — they want to do it for their own good as well as for others. They learn a strong set of values and skills that will serve them for life. Teachers play a new role: helping students focus, giving them scope to engage with each other, examining learning designs, assessing results and deriving lessons for improving learning."

​
"When the school is organized to focus on a small number of shared goals, and when professional learning is targeted to those goals and is a collective enterprise, the evidence is overwhelming that teachers can do dramatically better by way of student achievement."
The Principal: Three Keys to Maximizing Impact

Fullan has earned an international reputation as a key thinker in educational leadership. He has worked closely with the Canadian government to improve that country's schooling system, and his past partnerships include big names in education research, such as Sir Ken Robinson.
Why you should consider reading more:
Fullan's writing has touched on almost every aspect of education and schooling, but a central theme has been the importance of allowing teachers agency to unlock pupils' potential. His work on school leadership may be particularly informative to anyone with leadership responsibilities across the sector, and will provide food for thought on how to get the most out of teachers and pupils.
After logging into EdCentral, visit the research section and type Michael Fullan into the search engine to view content summaries, further details, links and reviews relating to his work.
Related Posts
Comments
No comments made yet. Be the first to submit a comment
By accepting you will be accessing a service provided by a third-party external to https://edcentral.uk/