3 minutes reading time
(664 words)
Classroom Fad or Fix? We investigate homework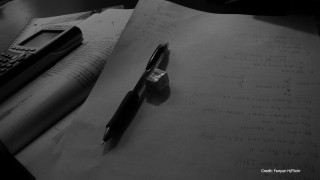 What is it?

​It depends who you speak to. For some, homework is a way to develop students' independent learning skills and ensure they have understood – and then consolidate – work from the classroom. Others, meanwhile, contend that it's a largely pointless tradition that brings stress to young people and their families, robbing them of much-needed down time.
What do supporters say?

​Research has found positive links with pupil performance and homework. A 2006 meta-analysis conducted by professor Harris Cooper of Duke University in the US found a positive correlation between homework and academic achievement.
It concluded that students who completed homework achieved higher test scores and had better study habits, more positive attitudes towards learning and greater independent learning skills. The study did note, however, that this correlation was much stronger for students in secondary school compared with primary.
John Hattie's seminal 2008 tome Visible Learning reached similar conclusions. The effect of homework on the achievement of older pupils was significant, he said, but the same was not true for those in primary schools.
Despite the tantrums and debates, homework remains popular with the majority of parents. A recent Ofsted survey found that 87% of secondary parents and 64% of primary parents felt it was helpful to their children. Those who spoke in favour highlighted the positives of feeling connected to their child's education, and reinforcing the idea that learning doesn't just happen at school.
What do critics say?

That pupils are put under unnecessary pressure by having to complete homework. A study involving high-performing secondary schools in California, conducted by Stanford University, found that less than 1% of students said homework was not a source of stress for them. The negative effects of this were felt in a variety of ways, affecting their sleep, social lives and extracurricular activities.
Ofsted's homework survey also found concerns about the impact on family life, and questions about whether teachers understand how long tasks take to complete when they set homework. Parents in Spain went on a "homework strike" last year in protest at the amount their children were being asked to do.
Then there's the question of parental involvement. A research review conducted by Harvard University concluded that schools need to invite parents take part in homework for it to be most effective, while a 2012 YouGov survey found that most people feel the process should involve parents and children working together. However, some parents have admitted that their assistance can go too far.
The impact on teacher workload is a major issue too, as
government behaviour tsar Tom Bennett
explains: "If you set [homework], the student deserves constructive feedback. But if you see 200+ children ... every week, weekly marking becomes a Sisyphean task. Even flicking and ticking the toils of that number of pupils becomes an extra day out of your week. And the effect of such minimal feedback is microscopic at best. Given that this might burn anything up to 25% of your notional working life, it's heartbreaking, not to mention pointless."

What now?

It seems that the kind of homework that is set is the crucial factor in its effectiveness and value. John Hattie explains: "The worst thing you can do with homework is give kids projects; the best thing you can do is reinforce something you've already learnt." A well thought-out activity that will underscore classwork and be quick to mark is the goal, while shapeless, meaningless tasks need to be avoided.
Many schools have opted to survey parents for their thoughts about homework – and there have been recent examples of it being banned to improve work-life balance. So it seems the jury is still out on whether the gains made are worth the effort required.
Inspired by evidence-based practice? Visit EdResearch, our searchable library of education research (EdCentral members). If you're a teaching professional or SLT and not already an EdCentral member, you can join for free. Take a look at this page for more info. For all our latest updates follow @EdCentral on Twitter and on Facebook.

Related Posts
Comments
No comments made yet. Be the first to submit a comment
By accepting you will be accessing a service provided by a third-party external to https://edcentral.uk/