5 minutes reading time
(1018 words)
Classroom fad or fix? Checking the value of performance-related pay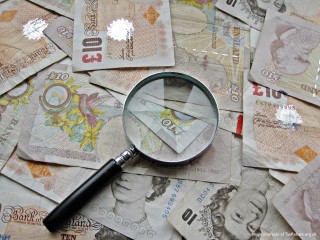 Performance-related pay (PRP) is the policy, introduced in September 2014, that links teachers' pay increases to their performance, rather than them automatically moving up the pay scale (as they had previously done).
The criteria for awarding a pay increase lies with each school's governing body, although the government recommends they consider pupil progress, broader outcomes for pupils, contributions to improvements in other areas (such as behaviour), career development and contribution to the wider life of the school.
Schools are required to make a clear link between pay and performance, and this is one of the areas examined by Ofsted inspectors.
In practice, most teachers have to meet a set of appraisal targets that are agreed alongside their manager, with evidence – although some schools do require an application to be made before an increase will be given.


What do supporters say?

​The argument is simple enough: the best way to reward good teachers is by giving them more money. If your students are making good progress in the classroom, you will make progress up the pay scale – and if they're not, you won't.
There is research – albeit from 2004 – suggesting that PRP can improve pupils' grades. Researchers from the University of Bristol found that financial incentive schemes for teachers that focus a lot on pupil progress improve test scores by around half a grade per pupil.
When the government introduced the policy, it explained that this process of paying the most effective teachers more would help to attract high-quality graduates to the profession, and stop the most talented staff leaving.
Michael Gove, the then education secretary behind the move, explained at the time: "Linking teachers' pay to performance will make teaching a more attractive career and a more rewarding job. It will give schools greater flexibility to respond to specific conditions and reward their best teachers.
"It is vital that teachers can be paid more without having to leave the classroom. This will be particularly important to schools in the most disadvantaged areas as it will empower them to attract and recruit the best teachers."
The move had support from some teachers too. A survey from the National Foundation for Educational Research, carried out in June 2014 for the Sutton Trust, found that just over half of primary and secondary school teachers (55% and 52% respectively) said
pupils' results and progress should be one criteria used to decide whether to give teachers an incremental pay increase.

What do critics say?

A lot. The NUT and ATL teaching unions recently surveyed 13,000 teachers on pay and conditions, and the results for PRP were damning. More than a third thought their school's policy on PRP was unfair, and a similar number reported that their school did not have a written policy on the process.
Almost half of respondents (47%) said that they had to complete "significant extra work" due to the intense appraisal process, raising serious questions about the impact on an already-overstretched workforce. And the critics who feared that the entire system was introduced as a means of reducing the pay bill for staff were vindicated: 15% of those who were turned down for progression were explicitly told that it was a result of budgetary constraints.
Even more worryingly, the pattern of rejection for pay increases found some alarming trends:
Teachers in academies were more likely to be refused an increase compared with staff in local authority-maintained schools
Black, Asian and Minority Ethnic (BAME) teachers were less likely to move up the pay scale than white British teachers
Part-time teachers (often women) were less likely to receive an increase compared with their full-time colleagues.
But does PRP at least have a positive impact on pupils? Nope, that's not looking good either. The Organisation for Economic Co-operation and Development reports that there is "no relationship between average student performance ... and the use of performance-based pay schemes".
And PRP could actually be killing off good practice, according Mary Bousted, general secretary of the ATL union. She says: "There is evidence that performance-based pay narrows the school curriculum because assessment of teacher performance is overly dominated by pupil performance in timed written tests.
"This results in a rote-learning approach to education – because if teachers' jobs and pay rely on pupil test performance, they will, unsurprisingly, do all they can to prepare pupils for the tests."
Others, including the Local Schools Network, have argued that the policy encourages teachers to aim for the classes that are easiest to teach (usually high-achieving) rather than those who will require more support to reach their targets.

What now?
​The issue is still very much in the spotlight: just last week, the NUT announced that it will ballot its members about strike action over pay. The union argues that the 1% cap on teachers' pay increases in general, combined with PRP being misused by some schools, means that some staff have endured a real-terms pay cut of almost 20% since 2010.
Meanwhile, the aim of using PRP to make the profession more attractive may have backfired. Kevin Courtney, the NUT's general secretary, said: "At a time of a crisis in teacher supply and a buoyant graduate recruitment market, the government needs to do much more to make teaching an attractive profession.
"The NUT has repeatedly warned that, if the government continues its strategy of below-inflation pay awards for teachers, cutting the real value of pay and reducing its competitiveness, teacher supply problems will persist and the quality of education provision will decline."
Early research into the impact of the policy suggests a "broadly negative view" of the concept among staff, which could mean it is not the key to retention after all. And as for the impact on pupils' results – after only two years, the jury is still out, but when the data becomes available, it is sure to make interesting reading.
Inspired by evidence-based practice? Visit EdResearch, our searchable library of education research (EdCentral members). If you're a teaching professional or SLT and not already an EdCentral member, you can join for free. Take a look at this page for more info. For all our latest updates follow @EdCentral on Twitter and on Facebook.
Related Posts
Comments
No comments made yet. Be the first to submit a comment
By accepting you will be accessing a service provided by a third-party external to https://edcentral.uk/