5 minutes reading time
(1010 words)
A beginner's guide to: Doctor Martin Seligman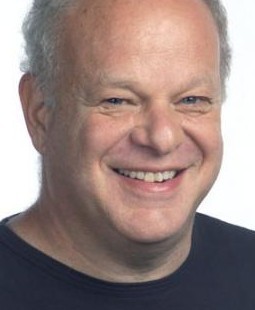 The author of more than 250 scholarly publications and 20 books, Seligman started out being known for 'learned helplessness' a condition he discovered, which led humans and animals t behave helplessly in an unpleasant situation, even if they could change it.
Since 2000, Seligman has become best known as the founder is perhaps best known as the founder of Positive Psychology. Working with fellow psychologist, Christopher Peterson, Seligman created a 'positive' counterpart to the Diagnostic and Statistical Manual of Mental Disorders (DSM). While the DSM focuses on what can go wrong with mental health, Seligman and Peterson investigated what can aid mental wellbeing in terms of characters, strengths and virtues.
In their research Seligman and Peterson examined modern and historical cultures, and attempted to distil from these a list of virtues. Taking inspiration from ancient China and India to classical Greece and Rome, and contemporary Western cultures, their list includes six characters strengths: wisdom/knowledge, courage, humanity, justice, temperance, and transcendence.

Seligman's books on positive psychology include The Optimistic Child, Learned Optimism, and Authentic Happiness. He has looked at how this theory can be used in many settings, from education and healthcare to athletics and the army.
He is also a leading figure in the study of resilience, learned helplessness, depression, optimism and pessimism, as well as the prevention of depression and strengthening wellbeing.
Quick facts:
Born: 1942, Albany, New York
Nationality: American
Professional biog: Authentic Happiness
Seligman is director of the Penn Positive Psychology Center at the University of Pennsylvania, Zellerbach Family Professor of Psychology in the Penn Department of Psychology, and director of the Penn Master of Applied Positive Psychology program (MAPP). A psychologist, educator, and writer, Seligman has long been an advocate of positive psychology. In 1998 he was elected President of the American Psychological Association and is the founding editor-in-chief of the academic journal, Prevention and Treatment. He gained a BA in Philosophy from Princetown University in 1964 and earned his PhD in psychology at the University of Pennsylvania in 1967.
Positive psychology is a relatively new branch of psychology that uses scientific theories and intervention to help people achieve a 'satisfactory life'. The focus of positive psychology is on personal growth and wellbeing rather than mental illness.

Seligman explored how wellbeing can be measured in his most recent book, Flourish, a new understanding of happiness and well being. He suggested there are five elements to wellbeing, which fall under the mnemonic PERMA:
Positive emoti

on: which must be measured subjectively.



Engagement: another subjective measure.

Relationships: measured by the presence of friends, family, intimacy, and social bonds.

Meaning: having a sense of belonging to and serving something bigger than one's self.

Achievement:

which must sometimes be pursued even when it brings no positive emotion, no meaning, and nothing in the way of positive relationships.



One of the offshoots of positive psychology has been 'positive education'. This combines traditional education with a focus on the happiness and wellbeing on students, through Seligman's PERMA model.
"Each element of wellbeing must itself have three properties to count as an element: 1) It contributes to wellbeing. 2) Many people pursue it for its own sake, not merely to get any of the other elements. 3) It is defined and measured independently of the other elements."
____________________________________________________________________________________________________________________
"Depression is now ten times as prevalent as it was in 1960, and it strikes at a much younger age. The mean age of a person's first episode of depression forty years ago was 29.5, while today it is 14.5 years. This is a paradox, since every objective indicator of well-being—purchasing power, amount of education, availability of music, and nutrition—has been going north, while every indicator of subjective well-being has been going south."
____________________________________________________________________________________________________________________

"I used to think that the topic of positive psychology was happiness, that the gold standard for measuring happiness was life satisfaction, and that the goal of positive psychology was to increase life satisfaction. I now think that the topic of positive psychology is well-being, that the gold standard for measuring well-being is flourishing, and that the goal of positive psychology is to increase flourishing."
Seligman has been an influential thinker within the field of psychology. In 2002, a survey by the Review of General Psychology ranked him as the 31st most cited psychologist of the 20th century, and he has debated his concept of wellbeing in the national press and news. In July 2011, Seligman encouraged David Cameron to consider wellbeing alongside financial wealth when assessing the UK's prosperity.
Why you should consider reading more:

With mental health and wellbeing among young people now firmly on the political agenda, it may be worth giving Seligman's work some attention. In December 2016, the Commons Select Committees for health and for education joined forces for a new inquiry into the role of education in promoting wellbeing in children and young people and preventing the development of mental health problems. A few weeks later, the Prime Minister announced a package of measures to transform mental health support in schools, workplaces and communities. This includes an initiative to roll out mental health 'first aid' training for teachers and staff. An annual national wellbeing report – already delivered by the Office of National Statistics – provides other opportunities for the curious to explore the topic.
Though heavily grounded in psychology, Seligman's theories do have a lot of potential for application within education, seen particularly through the field of 'positive education'. Positive education places importance on training the heart as well as the head.
Seligman has long been a keen advocate of incorporating positive psychology into education as a way of developing students' character and wellbeing. Educators who are likewise interested in developing their students' character strengths may find his collaborative work with Peterson a good place to start. Some also believe that if rigorous accountability measures and league tables are here to stay (which focus on academic attainment, and now progress) why not measure and rate the wellbeing of students too?

Related Posts
Comments
No comments made yet. Be the first to submit a comment
By accepting you will be accessing a service provided by a third-party external to https://edcentral.uk/