Improving the outcomes of teacher CPD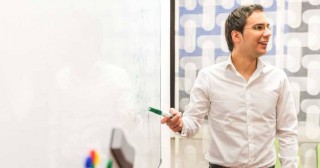 Professor Simon Burgess of the University of Bristol says:
"Having a good teacher as opposed to a mediocre or poor teacher makes a big difference. Teacher effectiveness matters enormously. A pupil being taught for eight GCSEs by all effective teachers (those at the 75th percentile of the teacher effectiveness distribution) will achieve an overall GCSE score four grades higher than the same pupil being taught for eight GCSEs by all ineffective teachers (at the 25th percentile)."



by Professor Simon Burgess
Good Initial Teacher Training (ITT) is now seen as just the start of a journey to becoming a good, effective teacher. The rest depends on teachers accessing high quality continuous professional development (CPD). If done well, this can have a central role in improving classroom practice. Too often though, teachers and their pupils are let down by poor quality training.
Nick Gibb MP, as schools minister, said, "Every teacher deserves access to high quality and purposeful development opportunities throughout their careers."
Published this month ...

The Government recently asked David Weston, of the Teacher Development Trust, to head an expert group to develop a Standard for Teachers' Professional Development, which was published on 12th July.
So what did they conclude?
"The best available evidence shows that the most effective professional development practices share similar characteristics" ...
To be effective, professional development for teachers must be a partnership between:
headteachers and other members of the leadership team
teachers themselves, and
the providers of professional development, expertise, training or consultancy.
And, in order for this partnership to be successful ...
Professional development should have a focus on improving and evaluating pupil outcomes.
Professional development should be underpinned by robust evidence and expertise.
Professional development should include collaboration and expert challenge.
Professional development programmes should be sustained over time.
Furthermore, all this must be underpinned by:
Prioritisation of professional development programmes by a school's leadership team.
---
Useful reading ...
Comments
No comments made yet. Be the first to submit a comment
By accepting you will be accessing a service provided by a third-party external to https://edcentral.uk/