Optimising your school's use of the Pupil Premium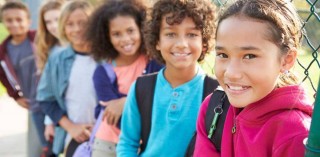 If there is a holy grail in education, then it is probably to improve the education outcomes of our most disadvantaged pupils and narrow the performance gap between them and their peers. It has certainly been a key objective of successive governments.
To tackle the long tail of under-achievement, the Coalition government introduced the Pupil Premium in April 2011, providing additional funding for disadvantaged pupils.
The main difference between the premium and previous funding for disadvantaged pupils is that the Pupil Premium is linked to individual pupils.
The amount provided has grown over the years to total £1,320 per primary pupil and £935 per secondary pupil in the current financial year. A total of £2.5 billion a year is now spent on the premium, over 6% of the £38.8 billion annual schools' budget.
The premium is paid for pupils who have been eligible for free school meals over the previous six years or who have been in care. Schools also receive £1,900 for pupils who have been in care but are now adopted or have left care under certain guardianship orders. A separate grant of £300 is paid to schools to enable them to support the emotional and social wellbeing of service children. There is also an Early Years Premium available.
This extra 'per pupil' funding is welcomed by schools. But the money has to be spent cost effectively and Ofsted wants to know how schools spend this money, looking carefully at how schools improve circumstances and opportunities for their most disadvantaged pupils.
Former schools minister and chairman of the Education Policy Institute, David Laws, said in July (in the wake of the recent EPI research) that there is still "a mountain to climb in terms of the gap between disadvantaged pupils and the rest of pupils."
---
---
---
---
Comments
No comments made yet. Be the first to submit a comment
By accepting you will be accessing a service provided by a third-party external to https://edcentral.uk/