Facilitating subjects are more important than ever – but what are they?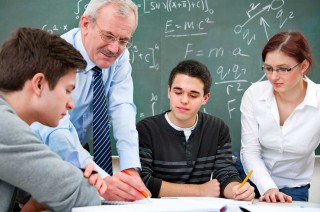 "I want Britain to be a place where advantage is based on merit, not privilege. Where it's your talent and hard work that matter, not where you were born, who your parents are or what your accent sounds like."
When prime minister Theresa May set out her vision for Britain in September 2016, social mobility was high on the agenda. Educators often find themselves landed with the responsibility for this, despite the fact it depends on a number of complicated variables. Schools and universities are seen as the primary engines of change – and so a big part of the social mobility goal is to improve access to the best universities for the most disadvantaged students.
The right advice

In 2011, the government gave schools and colleges a legal duty to provide careers advice to their students. A 2014 report concluded that where schools gave good quality careers advice, their results and attendance improved and more students made it to top universities.
But it's not just about how well students do in their A-levels – it's about the subjects that they choose to study. Universities are looking for applicants who have good grades in the right subjects for the courses they want to apply for.
Too many young people are choosing subjects that limit their opportunities; and this is often because of poor, limited or completely absent guidance from qualified careers advisers.
Careful choices

The government's policy of 'facilitating subjects' at A-level has been designed to tackle this problem. In the new Accountability Measures for 16-19 Providers guidance launched in 2017, the government sets out five new measures – progress, attainment, English and maths progress, retention and destination.
But it also announced three further measures: best three A-levels, Tech Bacc and AAB in at least two facilitating subjects.
This measurement stipulates that a student must have three A-levels at AAB with at least two of the subjects being facilitating. The percentage of students achieving this will be published in tables for every 16-19 provider.
The subjects labelled as facilitating are:
Bi

ology



Chemistry

Physics

Mathematics

Further mathematics

Geography

History

English literature

Classical or modern languages – including Arabic, Bengali, Chinese, Dutch, French, German, Greek (classical), Greek (modern), Gujarati, Irish (second language), Italian, Japanese, Latin, Modern Hebrew, Panjabi, Persian, Polish, Portuguese, Ru

ssian, Spanish, Turkish, Urdu, Welsh (second language).
Giving guidance

This list may well present issues for school leaders in terms of subject offerings, particularly at a time when foreign languages are declining in popularity. For teachers, meanwhile, discussions with students should be focused on skills and plans for the future, rather than rushing to prescribe facilitating subjects.
There's plenty of advice available on the subject, including the Russell Group's Informed Choices page, Which? University's guide to choosing A-levels, and this Guardian Students article offering six questions students should ask themselves before making the final choice.
---
Comments
No comments made yet. Be the first to submit a comment
By accepting you will be accessing a service provided by a third-party external to https://edcentral.uk/