4 minutes reading time
(802 words)
A beginner's guide to Sir Michael Barber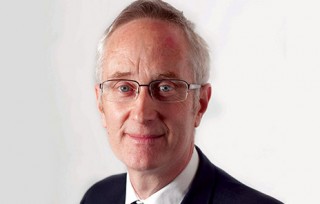 Sir Michael Barber is the founder of Delivery Associations, a consulting agency that works with governments to support the welfare of citizens. He is also a globally recognised education expert, currently serving as a visiting professor at the Harvard School of Education and as chair of the Office for Students (OfS); a newly established merger of HEFCE and the Office for Fair Access. He gained his undergraduate degree in History from the University of Oxford, and was a teacher both in the UK and in Zimbabwe.
What is he best known for?
His tenure as the head of the prime minister's Delivery Unit during the Blair era, in which he pioneered metric- and target-driven approaches to running public services. This was documented in his 2007 book, Instruction to Deliver: Fighting to Transform Britain's Public Services; a candid memoir chronicling his working relationship with Tony Blair, Gordon Brown, and the New Labour government.
Instruction to Deliver is a manifesto for any public and private sector body seeking to develop best practice and deliver reform. It identifies nine issues relating to policy and reform: accountability and leadership; project management; levers for change; feedback and communication; timetable for implementation; risks and constraints; collaboration; resources; and benchmarking. It was described by The Times as "one of the best books about British government for many years".
​Sir Michael devised the theory of 'Deliverology' – a means of improving public sector performance via aggressive target-setting and continual follow-up. It is a system that was rigorously adopted by Tony Blair's government, and led to significant improvements in fields such as education, public transport, crime, and healthcare.
Regarding education, he is of the belief that choice, competition and targets are key to incentivising educational institutions to improve. In addition to this, he supports the notion of injecting funding into schools and universities, but with caveats including improving accountability, educational standards and increased diversity of student recruitment.
Sir Michael also co-authored the 2007 McKinsey study How the World's Best-Performing School Systems Come Out on Top which observed that "the quality of an education system cannot exceed the quality of its teachers". It concluded that "the experiences of top school systems suggest that three things matter most: getting the right people to become teachers, developing them into effective instructors and, ensuring that the system is able to deliver the best possible instruction for every child".
"The challenges of the future call for fresh optimistic thinking, not a retreat to old orthodoxies. There are significant risks ahead, but none so great as risk aversion. Great opportunities lie ahead of our sector. If we seize them, the contribution higher education can make to our country's future is immense. Above all, we can make an incalculable contribution to students' chances of living fulfilled and productive lives. Golden ages don't have to be in the past."
Professor Sir Steve Smith, vice-chancellor of the University of Exeter, on Sir Michael's appointment to the post of chair of the Office for Students: "Sir Michael Barber is one of the most thoughtful and impressive educationalists I have worked with. His educational expertise has been sought by the Obama administration and the Pakistan government.
"In all his work he has consistently put students first, striving to improve their education whatever their background. He is a tireless advocate for adding value educationally and sees education as a continuum from school to university."
Why you should consider reading more:

Sir Michael's influence on the UK education system is enormous; he was a member of the Browne Review of higher education funding which lead to the HE funding model used to this day. He reported directly to Tony Blair throughout his work in the civil service, and was the chief architect of the metric-focused public sector reforms during that era – an approach that transformed the operations, transparency, and accountability of universities and schools, as well as hospitals and social services.
After that, Barber became a partner of McKinsey's Global Education Practice, and was sought after by the likes of the OECD, IMF, and the World Bank. Most notably, he had a profound effect on educational reform in Pakistan, increasing the number of school enrollments, improving school facilities, and implementing accessible lesson plans for teachers. Now, he is set to become the inaugural chair of the Office for Students, where he will be regulating the higher education landscape that he was pivotal in creating.
---
Inspired by evidence-based practice? Check out EdResearch, our searchable library of education research and follow @EdCentral on Twitter for all our latest updates.
Comments
No comments made yet. Be the first to submit a comment
By accepting you will be accessing a service provided by a third-party external to https://edcentral.uk/