3 minutes reading time
(513 words)
A beginner's guide to Professor Daniel Willingham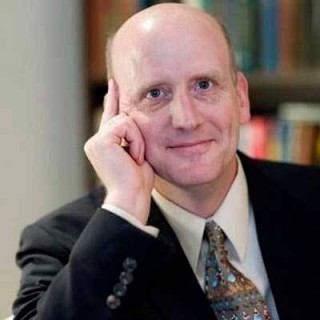 Willingham's work has worldwide appeal: his writings on education have been translated into fourteen different languages. Applying his expertise in cognitive psychology to the education field, Willingham's books include Raising Kids Who Read Why Don't Students Like School? and When Can You Trust the Experts?
Willingham is currently Professor of Psychology at the University of Virginia, where he has taught since 1992. He is a trustee of the Core Knowledge Foundation and writes the Ask the Cognitive Scientist column for American Educator magazine. He earned his PhD from the Harvard University, in 1990.
A strong advocate of using scientific knowledge in classroom teaching and education policy, Willingham's work has sharply criticised the learning styles theory, arguing that it is not supported by academic evidence. He has also cautioned against the application of neuroscience in education where there are no evidence-based arguments for it. He has argued instead that pupils should be taught scientifically proven study skills. Willingham talks about how research from cognitive science has shown that the sort of skills teachers want pupils to demonstrate – such as the ability to analyse and think critically – require extensive factual knowledge. In short, pupils need to know lots of facts and know them well; thinking skills cannot be deployed effectively without factual knowledge.
Another of Willingham's common critiques is that critical thinking is a skill that can be taught, which he believes is a common misconception. Instead, he suggests that the ability to think critically relies on teaching pupils multiple sets of knowledge, so they can apply these different perspectives to various topics and approach problems from a more holistic understanding.
Willingham's current research looks into the application of cognitive psychology in primary and secondary level education. His earlier research focused on the 'brain basis' of learning and memory. Both of these topics have fed into his critique in the belief in learning styles, though he does stress that his critique focuses on learning styles as a psychological theory, and allows that there is still a need to treat pupils as individual learners with different needs and styles within the classroom.
"Students differ in their abilities, interests, and background knowledge, but not in their learning styles. Students may have preferences about how to learn, but no evidence suggests that catering to those preferences will lead to better learning. As college educators, we should apply this to the classroom by continuing to present information in the most appropriate manner for our content and for the level of prior knowledge, ability, and interests of that particular set of students."
Willingham has attracted criticism from some educators for "not liking" 21st century learning. Commentators [see here for an example] have suggested that his book, Why Don't Students Like School?, argues too strongly against teaching for imagination, connecting learning to 'relevancy' and teaching students to think as scientists.
Former Education Secretary, Michael Gove, described the same book as "quite brilliant". Though praised by Gove, Willingham himself warned that there was a danger in relying too heavily on exams to test core knowledge.
Why you should consider reading more:
Willingham's work tends to invoke strong feelings in educators. There are those who disagree strongly with his dismissal of learning styles and others who see the potential in approaching learning from a more scientific basis. His work can be thought provoking, and may give teachers grounds to reflect critically on their own teaching styles and approaches to different pedagogies.
Inspired by evidence-based practice? Find out more about EdResearch - our searchable library of education research - and follow @EdCentral on Twitter for all our latest updates. If you're a teaching professional or school leader and not already an EdCentral member, you can join for free. For details of our other subsidised packages visit this page for more info.
After logging in to EdCentral, search EdResearch for direct access to summaries, links and reviews about Professor Willingham's work.


Related Posts
Comments
No comments made yet. Be the first to submit a comment
By accepting you will be accessing a service provided by a third-party external to https://edcentral.uk/