3 minutes reading time
(534 words)
A beginner's guide to Professor K Anders Ericsson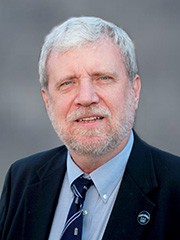 What is he best known for?
Being an expert on experts. His research focuses on the science of peak performance, looking at areas as diverse as medicine, music, chess and sports, detailing how extended deliberate practice helps performers to become superior in their fields.
Quick facts:
Born: 1947
Nationality: Swedish
Professional bio: Professor K Anders Ericsson
Ericsson is currently the Conradi Eminent Scholar and professor of psychology at Florida State University. He received his PhD in 1976 from the University of Stockholm and is now an internationally recognised researcher in the psychology of expertise.
Ericsson's research has explored what makes world-class performers different from everyone else – and his answer is a process he calls "deliberate practice". He argues that simply repeating a mastered skill is not enough to help people get better at it: in order to really improve, we must push ourselves.
Deliberate practice, he says, involves stepping outside of our comfort zones and trying activities beyond our current abilities. He suggests that the key to success lies in having well-defined goals and the help of a tutor who has a plan for helping you achieve them. Ericsson says tutors need to provide feedback that helps learners to spot problems in their own performance and tweak it accordingly.
Ericsson's research complements other studies into cognitive ability, personality, interests and other factors relating to expert performance. With Bill Chase, he developed the theory of skilled memory, based on an analysis of acquired exceptional memory performance. Working with Walter Kintsch, he extended his theory of long-term memory to account for the superior working memory of expert performers and memory experts. One of his most striking experiments involved training a student to recall a number with more than 100 digits.
"Even the most motivated and intelligent student will advance more quickly under the tutelage of someone who knows the best order in which to learn things, who understands and can demonstrate the proper way to perform various skills, who can provide useful feedback, and who can devise practice activities designed to overcome particular weaknesses."
Ericsson's work on deliberate practice has been used by a lot of other writers – it formed the basis for Malcolm Gladwell's "10,000-hour rule" from his book, Outliers. However, Ericsson has suggested that Gladwell misrepresented his research and that 10,000 hours of merely repeating the same activity would not be enough to turn someone into a world-class performer.

Why you should consider reading more:

Teachers interested in helping their pupils to develop their skills may find Ericsson's work useful, particularly his exploration of how tutors can support people to become experts. Practice only makes perfect, it would seem, if it's a particular kind of practice – deliberate practice. That is what really delivers expertise.
---
Inspired by evidence-based practice? Check out EdResearch, our searchable library of education research and follow @EdCentral on Twitter for all our latest updates.
Related Posts
Comments
No comments made yet. Be the first to submit a comment
By accepting you will be accessing a service provided by a third-party external to https://edcentral.uk/