A beginner's guide to Tim Oates CBE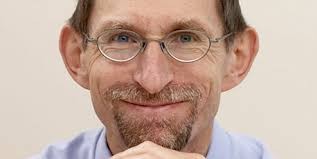 Tim Oates is Group Director of Assessment Research & Development at Cambridge Assessment, which operates and manages three exam boards and undertakes research on assessment in education. His role involves leading a 40+ research group which focuses on national and international research on assessment and measurement.
Oates studied at the University of Sussex, graduating with a first in Philosophy with Literature in 1979 and an MA in Philosophy two years later. He became an educational researcher after helping out on a project while still a postgraduate student.
Beginning his career as a Research Officer at the University of Surrey he moved to the Further Education Staff College in 1987 where he helped run the work-based learning project. Following a stint as NCVQ Research Fellow at UCL Institute of Education he joined the National Council for Vocational Qualifications, initially as Head of GNQ Research and Development and culminating as Director of Research.He left to join QCA as Head of Research in 1997 and in 2006 took on his current role at Cambridge Assessment.
Oates is a Fellow of Churchill College Cambridge. He was awarded CBE in the Queen's 2015 New Year Honours list for services to education and in December 2017 was the recipient of Education Investor magazine's 'Outstanding contribution by an individual' award.
What is he best known for?
On secondment between 2010 and 2012, during Michael Gove's tenure as Secretary of State for Education, Oates led the review of the National Curriculum in England.Speaking to Schools Week about this and other work he has done for governments, Oates said:
"Because I've done work for governments of all complexions, people have tried to pigeonhole me as being unduly supportive of Conservative interests or unduly supportive of left-wing interests and that's just naïve. What we are really interested in at Cambridge is evidence about education and that's what drives me and the institution. So crude political labelling just does not get it right."
Oates is widely published in the education and training research field and acknowledged for his international work on the regulation of assessment. His interests lie in people who have not done well in academic education and for whom vocational education was very critical. As such he has spent a lot of time comparing various international vocational systems, producing key texts on gender and attainment and the role of ethics in the regulation of mass innovation in education and training. His more recent work includes efforts to encourage the return of high quality textbooks in England's classrooms.
​
"Deep knowledge and a rewarding life – they are intimately connected. It is only people who have blinkers who set those two things in opposition – and it's an entirely false opposition."
On CFEE Research re the links between Collaboration and Schools Reform (2015):
"All too frequently, policy elements which should form part of a complex, interconnected set of actions and objectives take on a life of their own. They become ends in themselves – something to be achieved at all cost. 'School "collaboration" has all the hallmarks of entering a phase of mutation into an 'end in itself'. This sophisticated review is a vital corrective to 'collaboration' as a sloganistic pre-occupation divorced from the moral and technical aims which should lie at the heart of modern improvement strategy".
Critics have questioned the account of the curriculum favoured by Oates and others – such as
Daisy Christodoulou
and
Dylan Wiliam
– and challenge some of the orthodox positions, believing that the key conclusions emerging from the arguments are flawed (see
EdTechNow
and
Michael Rosen Blog
).
​
Michael Gove, the Education Secretary at the time Oates led the curriculum review thanked
Oates and the expert panel saying:
"The superb work you have undertaken in helping to shape the governments thinking as we modernise the National Curriculum".
Why you should consider reading more:

Oates is considered a leading expert on curriculum design, development and assessment and continues to advise Government on the development and implementation of the National Curriculum and allied policy. He also has an extensive knowledge of how other high performing jurisdictions structure their curricula.
---
Inspired by evidence-based practice? Find out more about
EdResearch
- our searchable library of education research - and follow @EdCentral on Twitter for all our latest updates. If you're a teaching professional or school leader and not already an EdCentral member, you can
join for free.
For details of our other subsidised packages visit
this page
for more info.
Comments
No comments made yet. Be the first to submit a comment
By accepting you will be accessing a service provided by a third-party external to https://edcentral.uk/