2 minutes reading time
(492 words)
A beginner's guide to Professor Robert Coe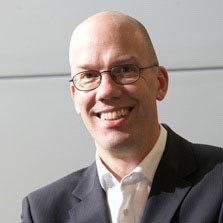 Where does he work?
Before starting his career as an academic, Coe was a maths teacher in a number of secondary schools and colleges. He left teaching in 1995 to study a PhD at Durham University, where he later became a research associate and lecturer. Coe is still at Durham, and is currently professor in the School of Education and director of the Centre for Evaluation and Monitoring (CEM).
​Quick facts:
Nationality: British
Twitter: @ProfCoe
​What is he best known for?
Coe was one of the first academics in the UK to argue for improving the research base for education. He advocates the development of evidence-based policies, evidence-based teaching, getting teachers involved in research and promoting a general culture of evidence.
Coe is probably best known to teachers as one of the co-authors of the Education Endowment Foundation's Teaching and Learning Toolkit and its DIY Evaluation Guide for teachers. At the CEM he is also responsible for the largest educational research centre in the UK's universities. It has been supporting schools to develop assessment and monitoring strategies since 1983.
What's it all about?
The CEM is one of the largest and best-established research centres in education. It provides assessment systems for pupils of all ages, based on methods that are informed by research and are evidence driven.
The CEM's focus on research-based practice mirrors Coe's own interests. His co-authored book, Research Methods and Methodologies in Education, is considered one of the best guides for carrying out the sort of high-quality education research that can accurately measure pupils' potential and progress.
What does he research?
Coe believes it is only through this empirical evidence that teachers and policy-makers can understand and adapt to pupil's individual educational needs. His research interests are wide-ranging and include:
• The process behind quality evaluation
• Evidence-based practice, including getting teachers involved with research
• School effectiveness and improvement
• Statistical analysis of exams
• Effective feedback.
What he says:
"Great teaching cannot be achieved by following a recipe, but there are some clear pointers in the research to approaches that are most likely to be effective, and to others, sometimes quite popular, that are not. Teachers need to understand why, when and how a particular approach is likely to enhance students' learning and be given time and support to embed it in their practice."
What others say:
Coe is well respected nationally and within international education research circles. As director of the CEM, he has worked with the Cabinet Office, and has been involved in a range of international research collaborations. He also works as an adviser to various organisations including Teach First, the Department for Education and Ofqual.
Why you should consider reading more:
Coe's work provides a strong foundation for teachers and school leaders interested in evidence-based approaches. A lot of his work explains why certain methodologies are best suited to different types of research, and how to use the results of that research effectively to support pupils' learning.
Inspired by evidence-based practice? Check out EdResearch, our searchable library of education research and follow @EdCentral on Twitter for all our latest updates.

Related Posts
Comments
No comments made yet. Be the first to submit a comment
By accepting you will be accessing a service provided by a third-party external to https://edcentral.uk/