Birbalsingh, tiger teachers and the Michaela way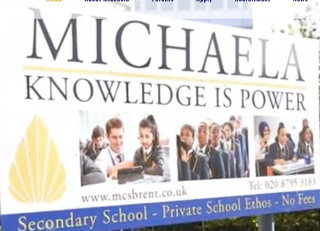 Teacher Katherine Birbalsingh received a standing ovation at the 2010 Conservative Party Conference, when she said:
"The [education] system is broken because it keeps poor children poor." She went on to condemn a "culture of excuses, of low standards"; "the chaos of our classrooms"; and a "sea of bureaucracy".
Birbalsingh has since regretted her comments, but remains committed to her view of what learning and a good education looks like – eschewing progressive child centred approaches to education in favour of more traditional practices.
Along the way, Birbalsingh used her notoriety as a spring board to set up a Free School, the Michaela Community School, in Brent, North London. Since its establishment in 2014, Michaela has attracted considerable attention in the media and among educators, both in the UK and abroad; partly because Birbalsingh is its founder, but also because its approach to education and learning is not typical of surrounding schools. The school has a strong ethos, at the centre of which is respect and robust discipline. Michaela demands good behaviour, clear routines – both in class and between classes – and a respect for a knowledge based curriculum and traditional teaching methods (think E.D.Hirsch).
With interest in Michaela so high, it seemed only natural for the school to publish something to shed light on what differentiates it from most mainstream secondary schools. In The Battle Hymn of the Tiger Teachers: the Michaela Way, published in November 2016 and edited by Birbalsingh, the Michaela teachers explain what it is they do in the 'Michaela way'.
It's too early to tell whether the Michaela way delivers great outcomes for its pupils; its first GCSE results are two years away and it awaits its first inspection. But it has already attracted supporters and detractors alike.
One influential government adviser, Tom Bennett, rather liked what he saw on a visit to Michaela in 2016, and wrote about his reaction in his blog. However, Debra Kidd, teacher and education author, was not so impressed by the direction of travel in her two-part review of the Battle Hymn of the Tiger Teachers (a review which drew its own criticism).
---
Comments
No comments made yet. Be the first to submit a comment
By accepting you will be accessing a service provided by a third-party external to https://edcentral.uk/