The impact of E.D. Hirsch on the UK education curriculum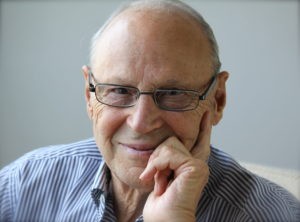 Whilst relatively few in the education world are aware of it, the impact of the American educator and academic Professor Eric Donald Hirsch Jr on the UK government's education reforms since 2010, has been profound.
Reformers have claimed that 'progressive' child-centred education from the 1960s has been 'curriculum-lite' and damaging to children's education. Hirsch and his ideas were the antedote.
Most of our curriculum changes in recent years can be attributed to his work.
Hirsch has two big ideas:
1. We a

ll need cultural literacy... certain facts, ideas and knowledge of literary works that he says people need to know in order to operate effectively as citizens of the country in which they live.

2. Children need to learn facts in a highly organised and structured way... therefore creating the imperative to get back to the basics with a robust core curriculum.

Hirsch believes that most important educational objectives - reading, comprehension, critical thinking and problem solving - are functions of the breadth and depth of our knowledge. Knowledge begets more knowledge so there is a multiplier effect.
But more than this, to thrive in a free and democratic society, children must secure a shared, foundational knowledge necessary to exercise effective citizenship.
Hirsh's influcence on Michael Gove during his time as Education Secretary is plain to see. In his 2009 speech to the RSA, Gove said:
"A society in which there is a widespread understanding of the nation's past, a shared appreciation of cultural reference points, a common stock of knowledge on which all can draw and trade is a society in which we all understand each other better, one in which the ties that bind are stronger and more resilient at times of strain."



Michael Gove
An essay for the think tank Policy Exchange in 2015 by the then Schools Minister Nick Gibb MP, entitled 'How E D Hirsch came to shape the UK government policy' states: "Hirsch's work in America provided us with a tangible precedent for our thinking on the English National Curriculum."
---
Useful reading ...

Comments
No comments made yet. Be the first to submit a comment
By accepting you will be accessing a service provided by a third-party external to https://edcentral.uk/