Four simple tricks to ensure your students don't fall behind in the summer holidays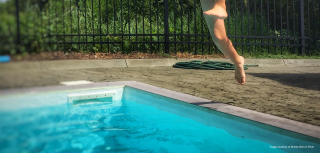 While the summer holidays are much-needed respite for weary students, research suggests that the long break can do more harm than good to their brains. This seems to be especially true for students from disadvantaged backgrounds, who often return to school after the summer holidays having fallen behind compared with their wealthier peers.

This needn't be the case, however. With some preparation and simple approaches, your students can enjoy the break without worrying about backsliding. Here's how to help:

Educate them about healthy sleep habits

Despite sleeping for about 20 years over a lifetime, most people aren't very good at it and don't do it enough – including young people. But the importance of sleep shouldn't be underestimated; it has long been linked to better memory, concentration, alertness, immune system and decision-making.
The National Sleep Foundation recommends that teenagers get an average of nine hours sleep a night. Most fall short of this, and during the summer holidays, sleep patterns tend to shift significantly, with children staying and waking up later. Although a little bit of adjustment is natural, it is important to keep up good sleeping patterns during the break. Common sleep mistakes include watching TV right up until bed, being on their mobile phones when in bed and having caffeinated/energy drinks before sleep.

Discuss next year's goals before the break

Focusing on a long-term plans has been shown to boost students' motivation, providing light at the end of the tunnel. However, setting short-term goals is also helpful, as the process breaks seemingly impossible dreams down into simple, achievable steps. For goals to be effective, they have to be both challenging and realistic. It is often in the gap between what students are comfortable doing and what they want to achieve that they can grow and learn the most.
When it comes to setting goals with your classes, ensure that they focus the skills they would like to develop, rather than the outcome. Central to this is helping them to identify the areas the would like to improve at and developing a plan together to enable them to do so.

Give them work to complete at regular intervals

Researchers have found that two of the most effective ways to boost memory are the 'testing effect' and 'spacing'. The testing effect describes the act of having to generate an answer to a question, whereas spacing involves doing a little bit of work completed often (instead of all at once near the end).
Taking just few minutes here and there in the summer holidays to revise previous learning can ensure that students don't lose things that they once knew. This could involve quizzes, multiple choice questions or even past papers. It sounds arduous, but this will really pay off when they need to recall the information in the new school year.

Explain the perils of excessive mobile phone use

Comments
No comments made yet. Be the first to submit a comment
By accepting you will be accessing a service provided by a third-party external to https://edcentral.uk/