Five scientifically proven ways to help your students master the art of concentration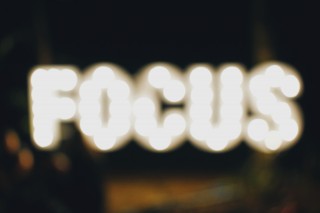 Encourage them to eat a healthy breakfast
There is a growing body of research that shows that people who eat breakfast have better concentration over the course of the morning. Unfortunately, many students regularly skip breakfast, with one study reporting that 60% of teenage boys and 70% of teenage girls do so.
One study split students into three groups; those who ate breakfast, those who didn't and those who had an energy drink instead. They were monitored over four days and tested on attention and memory. The results? The students who ate breakfast did significantly better than their peers who skipped it or just had an energy drink.
Getting students to take notes in class gives keeps them feeling positive and productive – and reduces the likelihood of distractions creeping in. But don't overcomplicate it with technology. A recent study found that students who took longform notes outperformed their peers who had used laptops.
Make the most of the mornings
Our biological clock, known as our circadian rhythm, ensures that we are often at our most alert at about 10am before we suffer a mid-afternoon dip. It makes sense, therefore, to present students with the hardest and most important tasks early. It is worth noting that this approach may not work best for everyone as some people are night owls, and it is worth noting that evidence suggests that these people get lower grades.
Highlight the importance of a good night's sleep
The National Sleep Foundation recommends that GCSE and sixth-form students need up to 10 hours a night. But many teenagers are not getting anywhere near this, with many reporting that they sleep for less than 7 hours a night. Evidence suggests that those who get a good night's sleep have far better focus, concentration and self-regulation the next day.
In one study, researchers found that sleepy participants remembered about 40% less than their more alert peers. What made this really interesting was that they found that the tired participants remembered a lot less positive and neutral things, but almost the same amount of negative things.
Comments
No comments made yet. Be the first to submit a comment
By accepting you will be accessing a service provided by a third-party external to https://edcentral.uk/