4 minutes reading time
(755 words)
Four circles makes an essay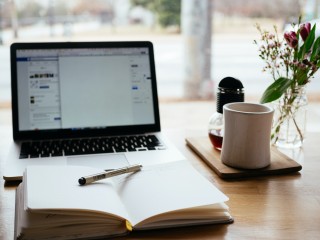 A word after a word after a word is power, stated the famous author, Margaret Attwood. But that's easy for her to say when she makes a living out of writing. How does an ordinary teenager string a story together if words and writing aren't their thing? And how does anyone churn out a five hundred-word essay, the standard threshold for any English GCSE exam, in under an hour? And how can reluctant writers use non-verbal cues to inspire them?
After 15 years of teaching pupils in both the mainstream and SEND sectors, I've developed an easy, multi-sensory method to kickstart the writing process.
The Four Circle Plan
Like so many things in life, successful essay writing is all down to the plan.
After suggesting a title, something vague like Last Weekend, (most exam questions are similarly expansive and roomy), I simply ask my pupil to draw four circles, any size, but the bigger the better, on a piece of paper. These circles will represent their paragraphs.
Why four? Well, four serves to demonstrate the pupil understands paragraph breaks, but stops them rambling on aimlessly.
What goes inside the circles? All the material needed to shape the story. It could be bullet points, pictures from magazines or the internet, coloured scribbles, bits of fabric, stick people, doodles, literally anything goes, The key is to consider the big ideas at this stage; the characteristics of your protagonist, the weather, the time of day, the location.
Stuck on what to do next? In paragraph 1, describe your character looking out of their bedroom window. In paragraph 2, get them out of the house and give them something to do e.g. a dog walk, a bus journey, a bike ride to the park. By paragraph 3 you need to create some tension e.g. the bus is involved in an accident, the dog gets stuck in the river, and in paragraph 4 you can resolve the conflict or leave your story on a cliff-hanger.
The Flexible Writing Stage
When it's time to write, I let the pupil do it in any format they like, whether that be typing, a speech to text app, a stylus and screen, or good old fashioned pen and paper. If necessary, I will even scribe for them. It's essential they are allowed to make mistakes, to start again, to change their mind, to cross things out. Essay writing is not a handwriting contest! The only thing I insist on is that the Four Circles must be completed before the essay is started for real. The circles are crucial for firing the imagination, establishing an order of events and forcing the writer to consider their ending before they start.
Extras and Embellishments
Once the pupil has got the hang of coming up with ideas, filling in the circles, and having a go at writing, the next step is to extend their vocabulary. The easiest way to do this is to read, but if this proves tricky, here are some alternatives:
Quick crosswords - whether online or in any newspaper, are the ultimate synonym trainer.
Wordplus or Wordle have both been developed as on-line word puzzles with a competitive element -you against the clock, and no need for a pen – but in reality you are also learning new words and meanings.
Scrabble and Boggle are well established word games which can now be played on your smartphone.
The Word of the Day App provides a new word to dissect every day. Today's offering is 'eccentric', a great word to use in almost any type of story.
Don't be snobbish!

My last tip is that we – parents and teachers alike – need to demystify the 'academic noise' around writing. Don't be snobbish. Almost any type of reading or word puzzle or screen watching is of value. And don't berate a teen for the amount of time hooked up to their phone, just nudge them into using it smartly.
Theresa Sainsbury is a private tutor for SEND and mainstream pupils. Her LinkedIn profile is here : Theresa Sainsbury | LinkedIn Theresa has an MA in creative writing and is contactable at This email address is being protected from spambots. You need JavaScript enabled to view it.

Related Posts
Comments
No comments made yet. Be the first to submit a comment
By accepting you will be accessing a service provided by a third-party external to https://edcentral.uk/