Do good teachers always make effective school leaders?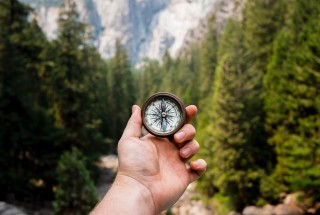 Have you known excellent classroom practitioners who have failed to make the transition to successful school leadership – as middle leaders, senior leaders, or headteachers? Have you known indifferent teachers go on to be skilful and effective leaders?
I've been thinking about the relationship between teaching and leading in education recently. It has always seemed to me that the two are closely related. When I work training teachers and aspiring leaders at all levels, there is a clear correlation between what motivated them to join the profession, and what seems to be driving their desire to take on additional leadership responsibility. "Making a difference" is usually in there; those who move into leadership often reflect that their new responsibility allows them to make a positive difference to the lives of adults as well as children – and they also have the opportunity to reach more children by working with and through the adults in their teams.
Many early-career teachers are also enthusiastic about their subject, and sharing that enthusiasm with young people. As a head of department or subject co-ordinator, for example, your subject is central to your leadership role. You are normally still doing a fair amount of teaching, and ensuring that your subject is well taught, well-received by students and respected by colleagues may be part of your motivation for wanting to move into middle leadership. I would encourage all middle leaders to aim to be beacons of excellence in their particular field: show what can be done in the effective leadership and management of your specific domain.
I recognise, however, that the skillset of the strong teacher and the strong leader are not exactly the same, and getting the best from the adults you lead may be more complex than you initially anticipate. Certainly you cannot just "lead by example" and trust that all members of your team will follow. Helping others to achieve their professional best requires a balance of support and challenge, and the courage to hold uncomfortable conversations at times. You need to be prepared to hold others to account, but to do so with humanity, humility, compassion and empathy. Some good teachers do this well – they have, of course, been trying to strike the right balance of support and constructive challenge with their students – but not all good teachers are suited to leadership of their colleagues. Despite their success in the classroom, encouraging, inspiring, motivating and enthusing other staff may not be where their strength lies.
In the same way, I do not believe a leader has to be the best teacher in the team they lead. As a Head of English, I wasn't necessarily the best teacher in the department (though it certainly helps not to be the worst); I was good at certain things, and some of my colleagues were better at other things, and that was natural and understandable. A successful team relies on the complementary skills of all its members. A leader at any level needs to focus on helping the team be its best by supporting each individual team member to fulfil their professional potential.
So not all great teachers make great leaders, in my experience, and successful leaders may not necessarily be consistently high-performers in the classroom. What do you think?
This is an edited version of a blog that originally ran on Jill's site here.
Comments
No comments made yet. Be the first to submit a comment
By accepting you will be accessing a service provided by a third-party external to https://edcentral.uk/